Shopping Cart
Your Cart is Empty
There was an error with PayPal
Click here to try again
Thank you for your business!
You should be receiving an order confirmation from Paypal shortly.
Exit Shopping Cart
Scott W. Stern, LCSW
Psychotherapist, Empowerment Professional
EMPOWERING PSYCHOTHERAPY & CORPORATE COUNSELING​​​

FOCUSED ON ADDICTIONS, ANXIETY, OCD, TRAUMA AND PTSD
| | |
| --- | --- |
| Posted on November 2, 2014 at 1:23 PM | |
PTSD therapies focus on concentrating on 
the thoughts and cues that trigger stress.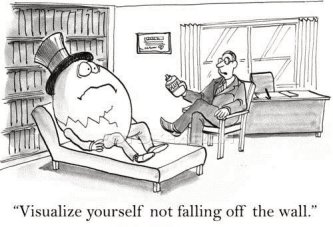 "We see it all the time and since the wars in Iraq and Afghanistan, we have seen an increase," said Dr. Ronald Johnson, clinical psychologist at the Lebanon VA Medical Center. "We've increased our staff and tried to become more efficient in our therapies in response. We take the safety of our veterans very seriously."
Returning soldiers are given a medical and mental health assessment twice within the first 90 days after they leave active duty, Johnson said.
"Part of why we do this is to identify what needs they have and get them the services they need right away," he said.
"Some people with PTSD can get better and function well, but some never do get over it,'' said clinical psychologist Scott Bunce.
Bunce said symptoms may include:
Involuntary thoughts
Nightmares or flashbacks
Avoidance symptoms, such as avoiding places or people that bring back reminders
Persistent negative beliefs about oneself, which could manifest as "survivor guilt"
Hyper-reactivity, such as being hypervigilant, self-destructive
Trouble concentrating or sleeping
"You've learned that certain cues are signals for traumatic events that mean the world is not safe for you and so when you hear or see these cues in the future, you will experience stress whether it's safe or not," Bunce explained.
Learning to deal with the memories
Treatment often includes different types of psychotherapy in conjunction with medications such as anti-depressants and mood stabilizers.
Prolonged exposure therapy helps by repeatedly exposing the person to the trauma-related thoughts and situations they have been avoiding, but without experiencing the trauma. This lessens the power of the memories.
Cognitive processing therapy involves the veteran looking at what incorrect thoughts they may have about their role in the trauma and replacing them with accurate, less distressing thoughts, Johnson said.
"For instance, a patient may say, 'I should've seen that roadside bomb up there so it's my fault what happened.' The reality is that it's difficult to see and so they shouldn't take that responsibility upon themselves," he said. "You help them discover their thoughts and come to new conclusions."
Relaxation therapy – learning to relax the body through breathing exercises or muscle relaxing techniques – can also help, Bunce said.
Research into causes and treatments of PTSD is ongoing. One treatment on the horizon is a medication called D-cycloserine, which seems to increase the effectiveness of psychotherapy in helping people process their memories, Bunce said.
"Some people with PTSD can get better and function well, but some never do get over it,'' Bunce said. "It depends on the situation that created it, [the individual's] biological constitution, how much support they get and what kind of help they get." 
Categories: PTSD and Suicide
/